SFC is hosting a picnic for the end-of-year celebration. Come join us at Lions Park on Tuesday, June 3rd from 9:30 to 10:30am. McDonny's Traveling Farm & Pony rides with Goats, Chickens, Ducks and Bunnies.
Just bring your lunch and the SFC will provide dessert.
The Ice Cream Party was a hit! Many families came together and enjoyed a delicious sundae and some quality time with other families and friends.
Registration is required for all events! To avoid cancelling events you must pre-register.
email - DAppolloni@trsd.net
If you would like to receive our latest newsletters, flyers, etc.? Please email me at dappolloni@trsd.net to simply request to be on our emailing list. We DO NOT give out your email; it's only used to let you know about upcoming events and programs for FREE family fun! You may also contact Playgroup Leader Cindy Krafton at cpkrafton@msn.com to register as an SFC Member at any time.
Welcome to the SFC! Join us and start making new connections today!
Please check out our new Calendar and News links above, for up-to-the-date SFC information! Newsletters and registrations will continue to be under the Files section.
The SFC is excited to be your early childhood homebase for making connections with other families in our community! Rowley (RFC) and now Newbury (NFC), now have their own Family Connection agencies, per the CFCE grant. All SFC families are welcome to join in with the RFC and NFC events and groups as a way to extend connections within the Triton District family. Please look for notices in our SFC Newsletter regarding the happenings of the RFC and NFC!
If you'd like to become a sponsor, please contact SFC Coordinator Diane Appolloni. All donations are tax deductible and go directly into helping fund SFC events and programs for Salisbury families!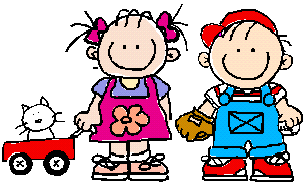 Parent-Child Playgroups are held on Tuesdays and Thursdays. They are for ages 0-5 years old, with parents/guardians. Free books are given out to participants; often there is a field trip offered to participants and a celebration at the end of the school year. Children usually listen to a book by the playgroup leader, do an activity/craft and have free and structured play time.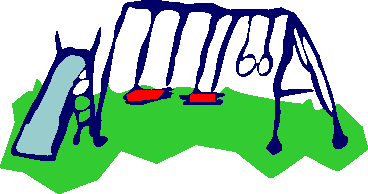 Drop-in Outdoor Playgroup will be back in the Prek/K playground on Wednesdays from 9:00-10:00. A reminder that this is not a lead playgroup, but rather a meeting spot for parents of like-aged children to gather and make connections! Participants should be parking in the 'Visitors Lot' and walking around the outside of the building to meet playmates rather than coming into Salisbury Elementary School (SES). Please make sure you have left the designated area by the end of the playtime session so students in kindergarten and preschool can have their scheduled playtime.

As requested, we are excited to offer a free screening tool, the Ages and Stages Questionnaire: Social/Emotional, regarding your child's development for children up to 48 months old. The tool will provide parents with information regarding the social and emotional development of their child. If needed, the screening proctor can provide resources, answer questions regarding your child's development and/or simply act as whatever support you need to ensure that your child is where he/she needs to be before beginning kindergarten.
Please contact the SFC Coordinator or Triton Early Childhood Director, Kathy Murphy, for a private screening time for you and your child. To learn more about the screening tool, visit http://agesandstages.com/ or email kmurphy@trsd.net to get started with the online tool.

SFC's EVENTS:
Due to grant regulations, the SFC's focus is mainly playgroups. Since, there is minimal funds available for special events, we partner with other community agencies, including the RFC and NFC, so that we are able to offer worthwhile family events for free. We look forward to helping you make connections! We hope you've enjoyed some of our past events (The Teddy Bear Clinic, Fall Harvest Festival, Field Trips, Mad Scientist, Tumbling, PJ Story Nights, Craft Time, etc.) and wll join us for more fun!
Navigating this Web Page:
Click on the "

Photo Albums

" Link above to view the latest photos of SFC events and programs.
Click on "

Files

" Link above, and then click "

SFC Newsletters & Calendars

" for our seasonal newsletters and calendars. Registration Forms are within each newsletter.
General Information About the SFC:
Mission Statement:
Our mission is to provide coordinated, family and community programs/events, directly benefiting the social, emotional and academic development of Salisbury children ages prenatal-8 years old, while educating and supporting parents as their child's first teacher.
The SFC events and programs have been created for families with children ages 0-8 years old. However, if you have younger children registering for events and programs, but older siblings (beyond the age of 8) who would like to join us for events, please know they are more than welcome! The SFC is all about finding ways to connect with families through fun and creative literacy-based activities!
Salisbury families take precedent when registering. All events are held at SES unless otherwise stated.

Please feel free to email or call SFC Coordinator, Diane Appolloni with any questions, comments and/or suggestions.
Event/Program Cancellation Policy: Unless a ConnectEd phone call, email or the Triton, SES, or SFC Web page states "All activities cancelled" OR specifically names an SFC event/program, we will continue to hold an event/program. Also a reminder: all SFC events/programs (unless previously stated) are held at SES, so if SES is cancelled/closed for the day, our events/programs will be as well. For other SFC policies, please see "Files" section.